So I've started working on the second issue of 893 Magazine (more about the first issue here). A bit of a delay compared to what I had hoped, but some (good) unexpected things did come up that warranted this... Not in the least winning the Blurb Photography Book Now prize for Editorial... and some other ultra mega cool things that I'll hopefully be able to tell about very soon. But I've started. No turning back. And no matter how excited I am to share new stories and images, the beginning of a next magazine issue always feels like an insurmountable task. I have up to 44 blank spreads to fill with new content: writing, images, and design. And to top it off, it all has to make sense :-/The hardest part for me is always the writing... I have to get in a certain kind of mood to be able to write the stories I want to tell, and that, up till now, has always proven to be very very difficult. Much harder than editing images or designing or printing dummies. Sometimes I wish I could go and sit in a cabin in the woods for a month and get it over with and write all the stories that need to be written, but part of me knows that doing that is not a realistic endeavor... I just have to stay home, switch off all communications, fire op WriteRoom, and face that horrible empty page. Yikes.
And as if that weren't hard enough, today it also occurred to me that for some reason it seems like I used up all my good images for the first 893 Magazine issue, and don't have any left for this one... The law of diminishing returns truly seems to be setting in here... Yikes again! Apparently this is supposed to be absolutely normal in long term photographic projects, even up to the point that one can go months without making a single good image, so now I find myself clinging to that thought. It's another hurdle to face. But I guess that's just part of the editing process, I'm expecting it to eventually fall into place. (Ahem.) --- I'm told there's nothing better to get you going than putting something out there; showing that you have started. Even if it proves to be the wrong choice in the long term, at least you've started... at least you've done something... at least you've set yourself a bar to raise. So without further ado, I present to you the next issue cover of 893 Magazine.... or what I think it should be. I might change my mind tomorrow, in five minutes, or maybe even not at all. But at least you'll have seen this cover, super intelligently called "893 Mag issue #2 potential cover version 1 - the stare":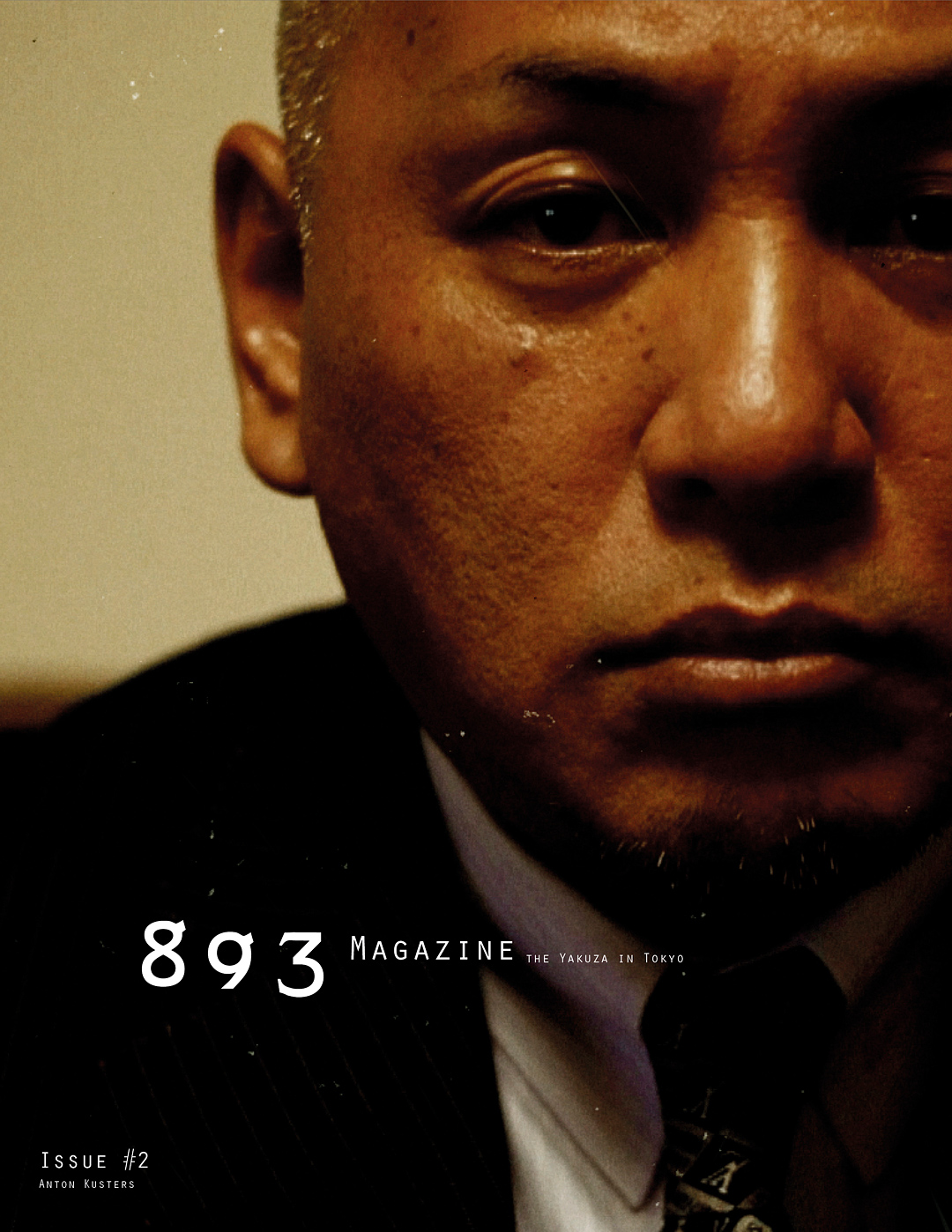 Something that's running circles inside my head is if I would keep exactly the same format (paper size, printer, etc) as issue #1, or go for something different. Right now I'm thinking it might be cool to have a second and first issue that fit together. I'd really love to do different formats and sizes and papers and bindings and so much more, but I'm coming to realize that I'll have to choose just one. At least for the magazine... For the actual "893-Yakuza" book, I feel i should take the "full control" route, working directly with an excellent printer, so I can also be in on the paper choice, binding, size, etc. More info on that particular subject coming this spring. --- Yum. It's nice to be looking forward. Hope it all works out. Will honestly need everyone's support to deliver.
Have a great 2011 everyone. a