The Blue Skies Project (2018)
Peel-apart instant film mounted on aluminium sandwich panel, wood.
Datasheet


Installation dimensions variable (987,6 x 145 x 85 cm)
Real-time generative audio piece by Ruben Samama, duration 4432 days
In 2019, a reproduction of the central piece
One Thousand and Seventy-eight Blue Skies (2019)
was installed at the United States Holocaust Memorial Museum in Washington, DC.
In 2021, a monograph on the work was published by Kehrer Verlag.
The Blue Skies Project
is curated by Monica Allende.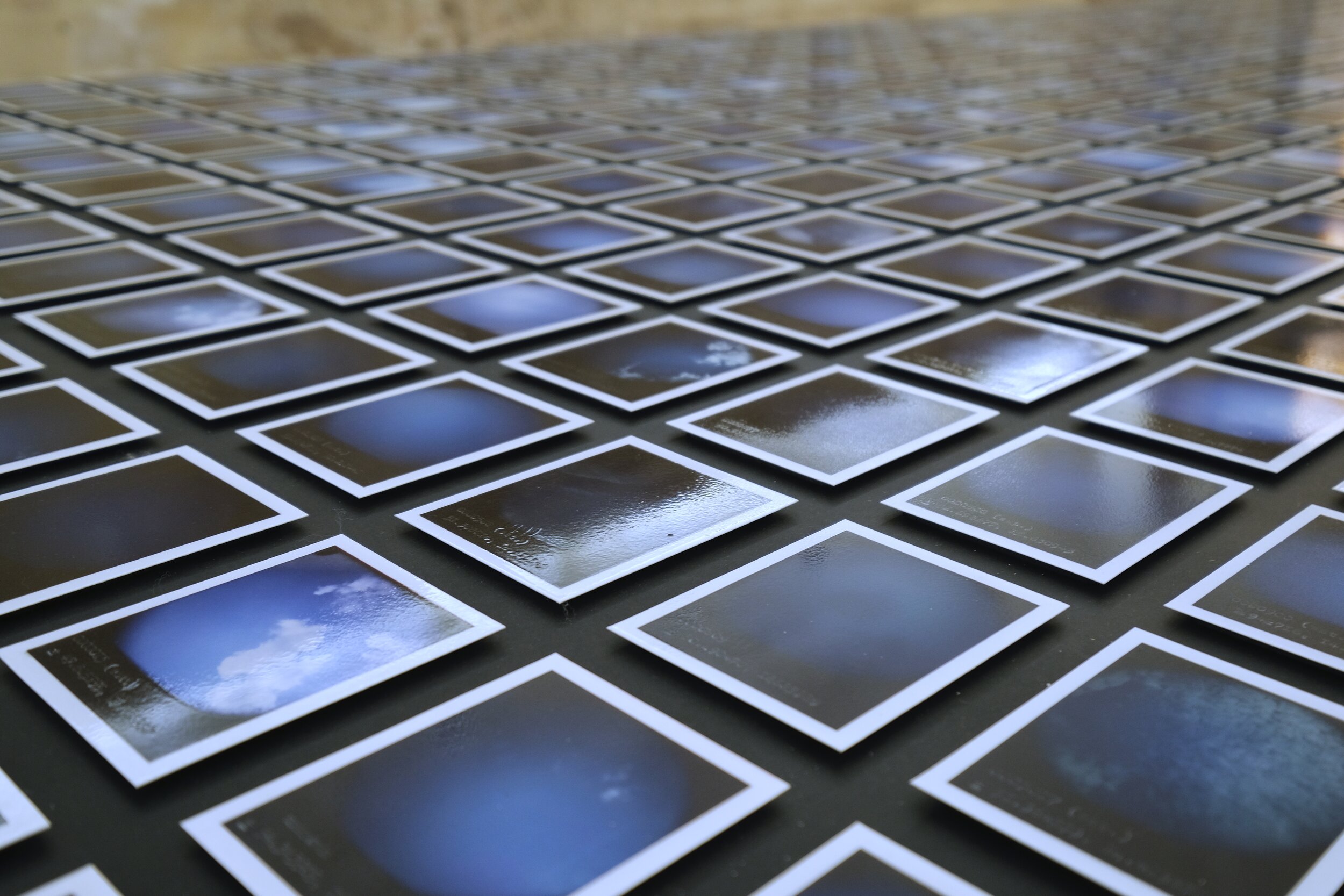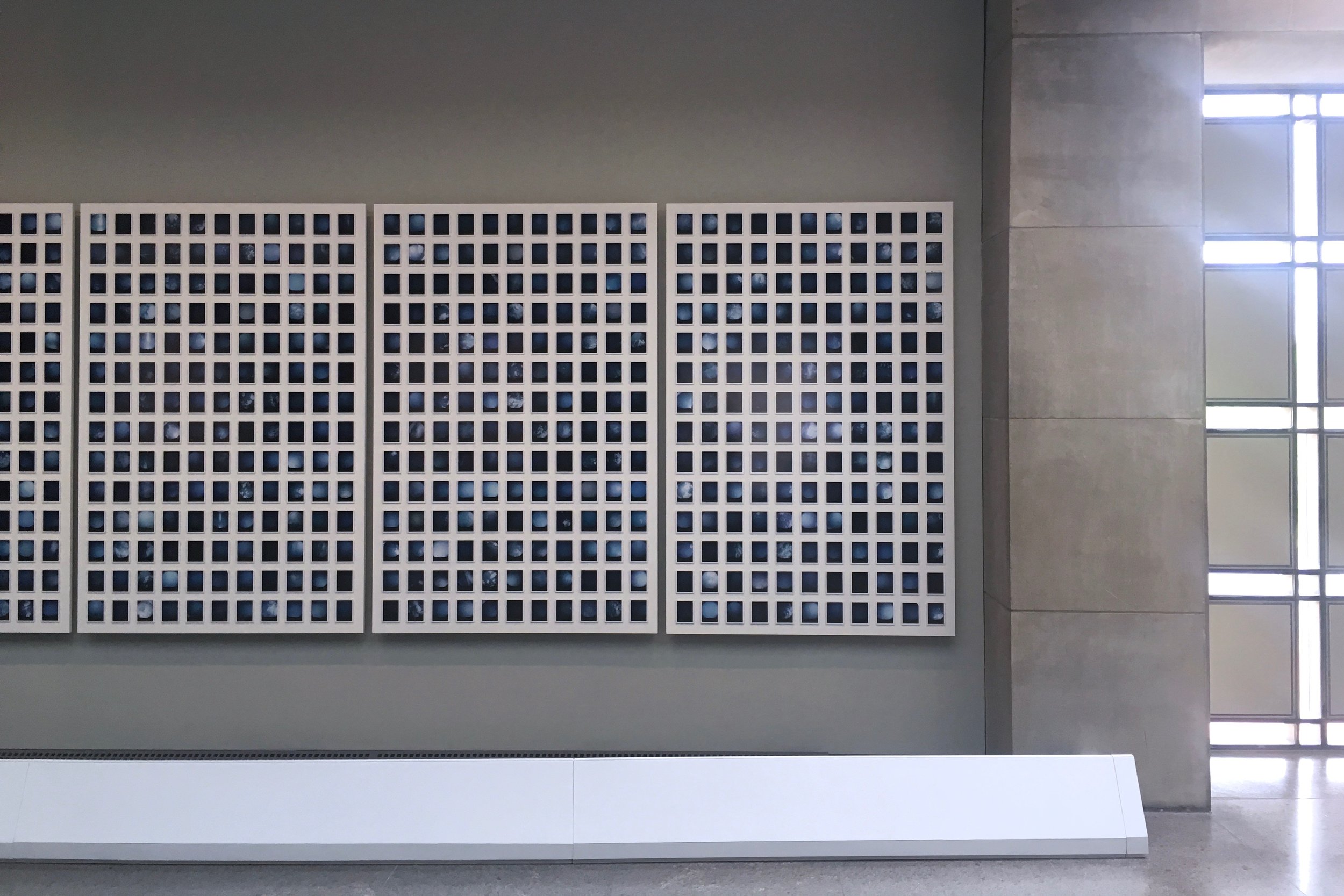 Collections
V&A Victoria and Albert Museum, London, UK
ICP International Center for Photography, New York City, US
FoMu FotoMuseum Antwerp, BE
Research sources
Encyclopedia of Camps and Ghettos, 1933-1945, published by Indiana University Press & United States Holocaust Memorial Museum – USHMM.org
Der Ort des Terrors. Geschichte der nationalsozialistischen Konzentrationslager, Wolfgang Benz/Barbara Distel, published by C.H.Beck (9 volumes)
Bundesministerium der Justiz und für Verbraucherschutz, Sechste Verordnung zur Durchführung des Bundesentschädigungsgesetzes (6. DV-BEG); Anlage zu § 1 Verzeichnis der Konzentrationslager und ihrer Außenkommandos gemäß § 42 Abs. 2 B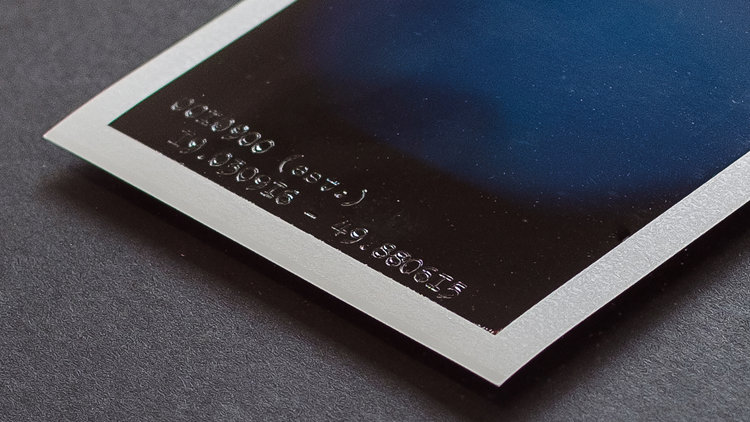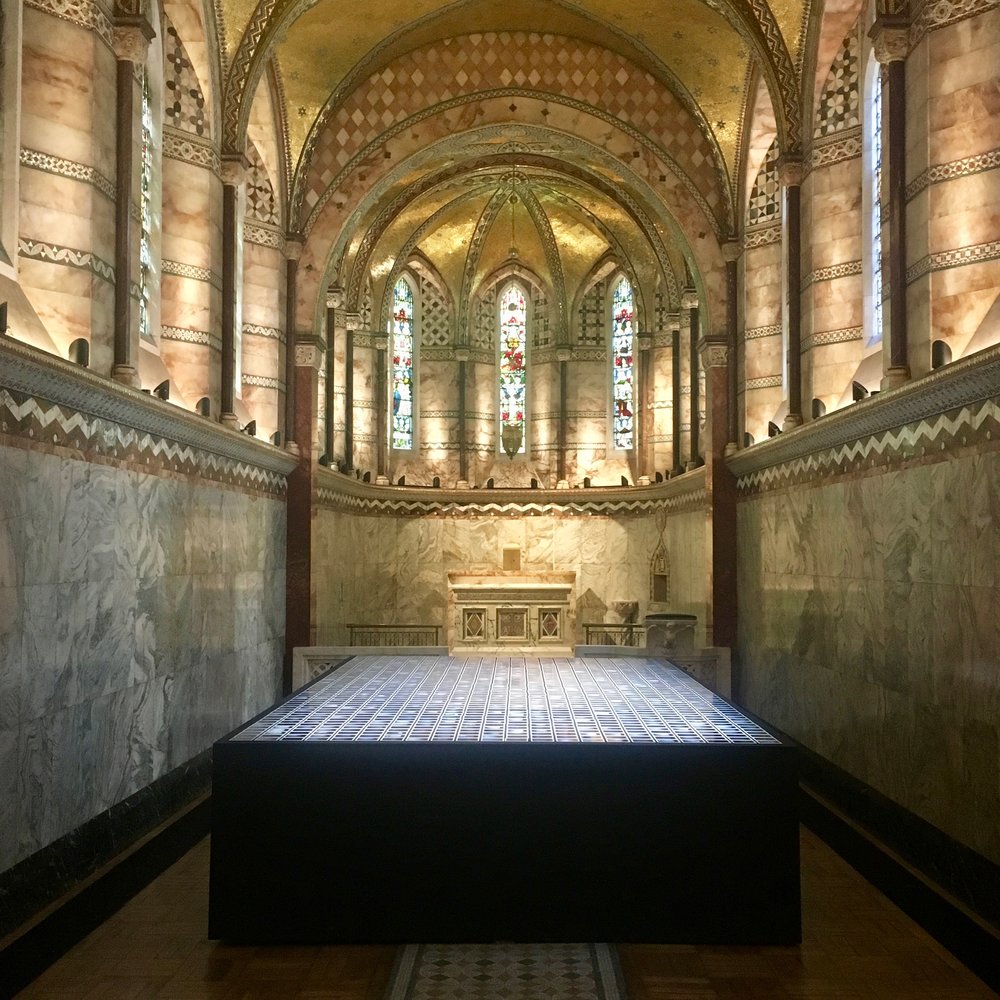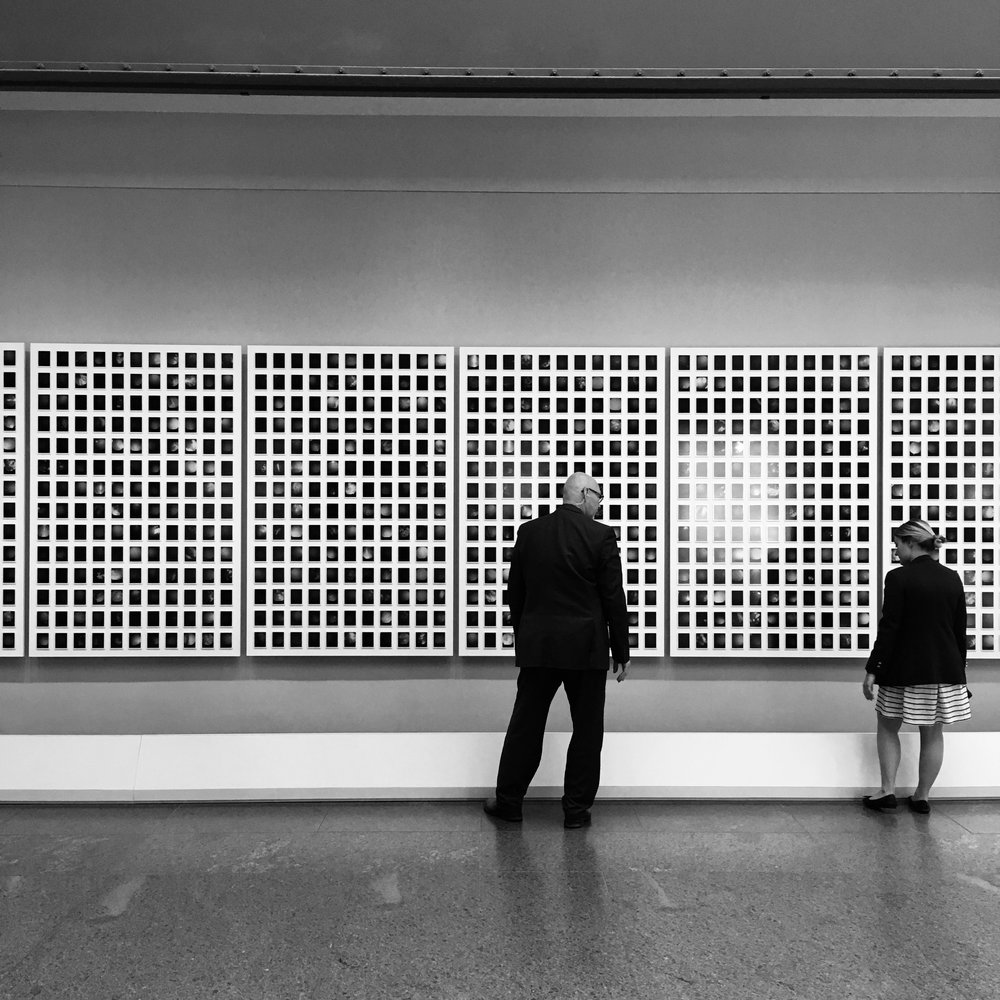 Literature
Ulrich Baer, Spectral Evidence - the photography of Trauma, The MIT Press (2012)
Otto Dov Kulka, Landscapes of the Metropolis of Death, Allen Lane (2013)
Eva Hoffman, After Such Knowledge, Vintage (2005)
Susan Sontag, Regarding the Pain of Others, Penguin (2003)
Mark Godfrey, Abstraction and the Holocaust, Yale University Press (2007)
Georges Perec, W or the memory of childhood, Vintage (2011)
Eyal Weizman, Forensic Architecture, Zone Books (2017)
W.G. Sebald, On the Natural History of Destruction, Penguin Books (2003)
Judith Butler, Frames of War - When is Life Grievable
Primo Levi, The Drowned and the Saved, Abacus (1986)
Geoff Dyer, The Missing of the Somme, Canongate Books (1994)
Hannah Arendt, Eichmann in Jerusalem, Penguin Books (1977)
Giorgio Agamben, Homo Sacer - Sovereign Power and Bare Life, Stanford University Press (1998)
Robert Hariman, No Caption Needed, University of Chicago Press (2007)
Timothy Snyder, Bloodlands - Europe Between Hitler and Stalin, Vintage (2010)
Judith Butler, Precarious Life, Verso (2006)
Susie Linfield, The Cruel Radiance, University of Chicago Press (2010)
Ariella Azoulay, The Civil Contract of Photography, Zone Books (2008)
Giorgio Agamben, Remnants of Auschwitz, Zone Books (1999)
Press
"Pompidou", Nicky Aerts, vrt Radio Klara

"Inventaire Macabre", M Le magazine du Monde, nº 514

"Luchten als getuigen van de Gruwel", Rik van Puymbroeck, De Tijd

"Techniek staat voor mij ten dienste van het Narratief", Rudi Smeets, De Standaard

"Arles 2021: my week at Arles", Ghislain Pascal, L'Oeil de la Photographie

"Expo 'Blue Skies' van Anton Kusters richt blik op blauwe hemel boven 1078 voormalige concentratiekampen", Mathijs Bijnens, VRT NWS

"Les obsessions d'Anton Kusters", Baudouin Eschapasse, Le Point

"Anton Kusters reframes memory in a work that maps the atrocities of the Holocaust", Cat Lachowskyj, BJP British Journal of Photography

"Meine Fotos sind Spiegel für Alle", Carola Padtberg, Der Spiegel

"Deutsche Börse Foundation Prize 2020", GUP Guide to Unique Photography

"Smukke, smukke, blå, blå himmel. Hvad er det for et helvede, du har været loft over?", Politiken dk

"Kunst für eine Bessere Welt", Claudia Bodin, Art Magazin DE

"You Cannot See Colors in Moonlight", Sarah Jasmon, A Thousand Word Photos

"Anton Kusters' The Blue Skies Project", 1000 Words magazine

"1.078", Beeldverhaal De Standaard dS Weekblad

"Beste Anton Kusters", Gaea Schoeters, Rekto/Verso magazine

"Carrying the Weight of Genocide Through Photography", Rachel Gould, Culturetrip

"Reimagining History and Trauma", Vantage

"Settembre 2017. Alderney (Kanalinsel)", Arianna Rinaldo, Internazionale

"Pompidou", Kurt van Eeghem, vrt Radio Klara
Supported by